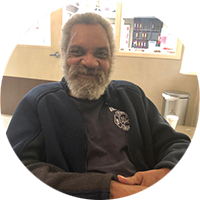 "I'm so glad The Brentwood is here. I was at another center and then came here. They have helped me a lot here. I'm feeling good and getting better each day. The best thing about The Brentwood is that they really listen, and that is very important to me."
-Daryl Long
---
Ed and Phyllis Sullivan have been married for 66 years and they have three children. They danced together for 15 years doing square dancing and ballroom dancing. Phyllis is very dedicated to Ed and comes every day and really enjoys pushing his wheelchair and getting him outside in the beautiful area surrounding The Brentwood. He came here from a neighboring center and couldn't be happier.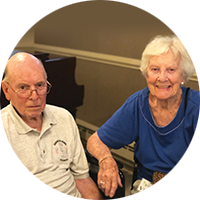 "People here are very caring. I don't know how they do it all. They remember everyone's name and make you feel just like family. Ed loves when the entertainment comes in and going walking every day around the gardens. I would deinitely recommend The Brentwood to anyone in need of long-term care. Thanks to the team here at The Brentwood we are still able to continue our relationship even if it is on a different level – what matters is that we are still able to be together."
-Phyllis Sullivan
(WIFE OF ED SULLIVAN)
---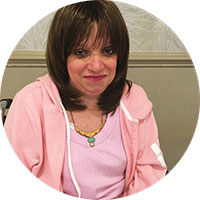 I really enjoy being a resident here at The Brentwood. One of my favorite things here is the hair dresser who goes out of her way to make me feel really special. It may seem small, but when I am able to get a full cut, color, and highlight, it's something that makes me feel beautiful and refreshed.
-Barbara Wilson
---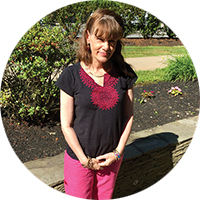 The staff is so dedicated and never leave us hanging. I just love the nursing staff. Stephanie one of the Registered Nurses who cared for me is so kind, and no matter how busy she was always so calm, cool and helpful. She has a way with people. She can calm them down while making them feel special. The other nurses, Mary and Ester are amazing as well. Rich, a nurse on 3-11, is funny and always made us laugh.
I wouldn't hesitate to come back to The Brentwood if I ever needed rehab again."
-Mary Jenkins
---
"My brother is doing really well and happy at The Brentwood. They really look after him and I'm happy with his care. I love the fact that if I have any concern it is taken care of right away! His nurses Lisa and Gail are great."
-PAM RICCI
(Sister of Chris R. Resident here at The Brentwood)
---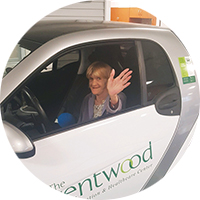 The first time I did rehab at The Brentwood, it was great. That's why when I ended up at the hospital recently, I told the hospital that if I'm going for rehab, I'm going to The Brentwood. I feel incredibly lucky to be so well cared for during both of my stays here. All of the staff here— from the office to the nursing team— have helped keep me alive. I am happy to be returning home as I'm expecting twin granddaughters in early July, but would certainly recommend The Brentwood to family and friends should they ever are in need of rehab.
-Deborah Colucci
---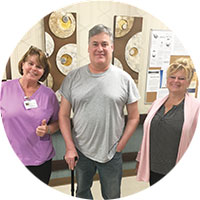 "I'm going home today!
When I first came to The Brentwood I wasn't able to walk because of the intense pain in my leg, but with hard work and the help of the team here and the great Rehab Staff especially: Rachel, Kevin, and Ron, today I'm going home after just three weeks of being here! The rehab gym is open, bright, and welcoming and is a nice place to rehab. The Brentwood is filled with warm and friendly staff, who made me feel like I was in good hands and I would certainly recommend to others if they are in need of finding a place to rehab."
-Brian Setzer
---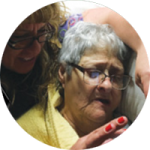 We could not have asked for a better group of staff to take care of our Mom.
"Deb O'Neil and Mindy Vangelist went out of their way to make sure my Mom got to see her sister before she passed away through Facetime. Being able to see her sister was absolutely amazing for my mother. We can't thank them enough. Both of them took such good care of her while we traveled to see my Aunt. I just wanted you all to know how amazing these two are and how lucky you are to have them working for Marquis. I really hope this gets out there. They truly deserve to be recognized for what they did."
-Jessie Maria
HR/Payroll/Scheduler at The Brentwood
---