Dr. Saeid Elmi
Long Term Medical Director

Dr. Elmi has over 25 years of experience in geriatric medicine. He started his career at St. Elizabeths Hospital in the acute care setting. He has been on staff with Hallmark Healthcare system since 1991.
Dr. Janarthanan Soma
Sub Acute Medical Director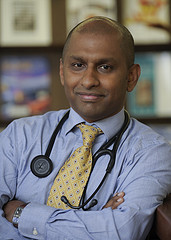 Dr. Janarthanan Someswarananthan is a Board Certified Internal Medicine Physician specializing in the care and treatment of geriatric patients. He is a managing partner of New England Community Medical Services where he is the attending physician for several Skilled Nursing Facilities and Assisted Livings. Dr. Someswarananthan is also the Medical Director at Holy Family Hospital in Methuen, MA. He resides in Andover, MA with his wife and two children.
Dr. Diana Apetauerova
Neurologist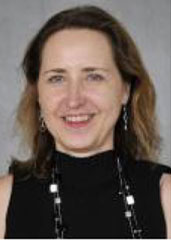 Diana Apetauerova, MD, serves as a Director of the Movement Disorders Center at Lahey Hospital and Medical Center and is associate clinical professor at Tufts University and visiting associate clinical professor at Charles University, Czech Republic. Dr. Apetauerova evaluates and plans treatment for patients with Parkinson's disease and other movement disorders. She is also involved in surgical therapy for Parkinson's patients and actively engaged in research.
Dr. Theodore Gavrilescu
Neurologist

Dr. Gavrilescu graduated from Boston University Medical Center's Neurology Program, where he also completed a stroke fellowship and participated in research at the Framingham Heart Study. With 20 years in private practice and as a neurology consultant specializing in all aspects of stroke management and prevention, Dr. Gavrilescu is a trailblazer who contributed to develop the stroke program of one of the State's first community-designated Primary Stroke Services Center.
Dr. Papaiah Gopal
Physiatrist

Dr. Gopal is a physiatrist in Salem, Massachusetts and is affiliated with multiple hospitals in the area, including Beverly Hospital and North Shore Medical Center. He received his medical degree from Mysore Medical College and has been in practice for more than 20 years. He is also affiliated with New England Orthopedic Specialists where he also specializes in Physical Medicine & Rehabilitation.