Home
>
News & Events
>
Get to Know – Gail Baratta, RN – Director of Nursing
Get to Know – Gail Baratta, RN – Director of Nursing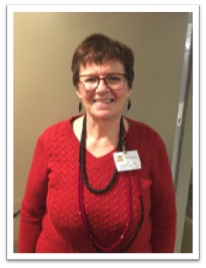 Dear Families:
We are pleased to announce that Gail Baratta, RN has recently accepted the position of Director of Nursing here at The Brentwood Rehabilitation & Healthcare Center.
Gail will be responsible for supervising the nursing staff as well as overseeing patient care here at The Brentwood.
Gail graduated from Lowell General Hospital located in Lowell, MA and comes to us with over forty-three years of nursing experience. Growing up in Lowell, Gail comes from a family of nurses, and a fun fact would be that her daughter is the 62nd nurse in her family. Gail spent the first half of her career in an acute care setting and the remainder of her career was spent in acute with psychiatric services.
When she joined the Brentwood Gail Said, "I really like the Brentwood and enjoy being part of a team that works on problem solving and patient care plans. People are very welcoming here and I have had great support and just know that I made the right decision in coming here."
Gail lives in Salem, NH with her husband and dog Gidget. She enjoys the gym and Zumba. She is also a Eucharistic Minister and enjoys spending time with her new grandson, Aiden.
We are confident that Gail will be an excellent fit for this position and a strong asset to all our patients, and residents here at The Brentwood. Gail can be reached at (978) 777-2700 or [email protected]
Sincerely,
Carly Veiga
Administrator