Home
>
News & Events
>
Brentwood Celebrates 2023 National Skilled Nursing Care Week
Brentwood Celebrates 2023 National Skilled Nursing Care Week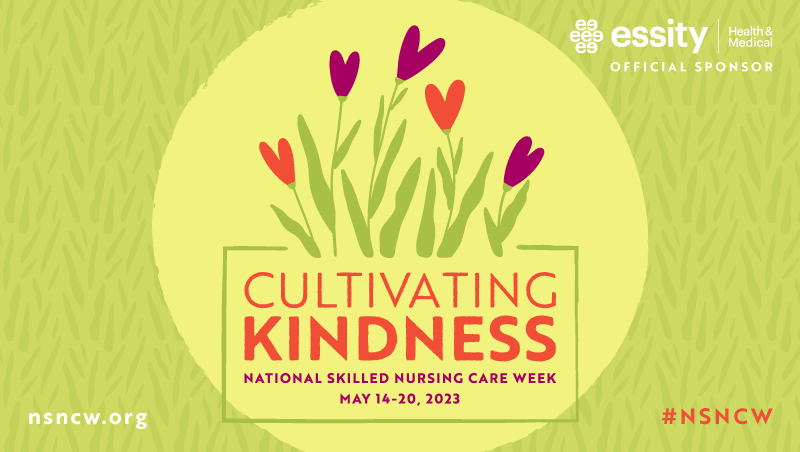 Contact:
Greg Turner, Ball Consulting Group, LLC
Phone: 617-243-9950
The Brentwood Rehabilitation & Healthcare Center to Celebrate National Skilled Nursing Care Week, May 14-20
DANVERS, Mass. (May 9, 2023) – The Brentwood Rehabilitation & Healthcare Center will observe National Skilled Nursing Care Week, May 14-20, featuring the theme of "Cultivating Kindness," with a series of activities and special events that highlight its role in providing high-quality nursing and rehabilitation care to the community.
"We will be cultivating kindness and celebrating the resilience of our residents, the dedication of our care team, and the support from families and from our local health care and medical partners," said Robert Fondi, Administrator of The Brentwood. "Everyone in the long-term and post-acute care community contributes to improving the quality of life of all residents by providing a home away from home with the essential connections they need to thrive."
During National Skilled Nursing Care Week, The Brentwood will host a series of events and activities including:
Sunday, May 14 – Mother's Day
With so many moms residing with us or visiting their mothers, we always look forward to this annual celebration honoring motherhood.
Monday, May 15 – Birthday in a Box
Birthday parties often mark major milestones for residents in skilled nursing centers. To spread this festive atmosphere, residents and staff will assemble boxes filled with cake mix and candles, party hats, balloons and other celebratory supplies to donate to local family shelters.
Tuesday, May 16 – Intergenerational Game Day
There's nothing better than seeing the smiles of both the young and the old light up a room together. We will invite students from local schools to visit for fun activities, sports games or musical performances.
Wednesday, May 17 – Police & Fire BBQ
Our local police and fire departments are always ready to respond to help our residents. We will honor their service and show our appreciation by giving them a barbecue feast with our care team.
Thursday May 18 – Heritage Garb Fashion Show
To recognize and celebrate the heritage and cultures of our residents and staff, we will hold a fashion show with traditional garb, music and a potluck meal fit for the multicultural occasion.
Friday, May 19 – Tailgate Pep Rally
Go Sox, Go Celtics – and Go Brentwood! We will hold a tailgate-style pep rally celebrating all the teamwork it takes on a daily basis to deliver high-quality care to our residents and rehab patients.
Established by the American Health Care Association in 1967, National Skilled Nursing Care Week provides an opportunity to connect with the community and to recognize the essential role of skilled nursing care centers in caring for America's elders and individuals with disabilities. This year's theme, "Cultivating Kindness," celebrates skilled nursing centers, their residents, and staff.