Home
>
News & Events
>
Celebrating Physical Therapy Month – Meet Urvashi Mehta
Celebrating Physical Therapy Month – Meet Urvashi Mehta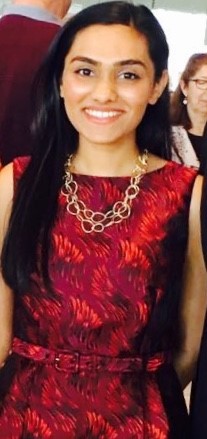 In recognition of National Physical Therapy Month, The Brentwood Rehabilitation & Healthcare Center is happy to have you meet Urvashi Mehta, who has her Masters in Physical Therapy. Urvashi is from Mumbai, India and came to the United States, settling in New York City when she was 22 years old because she wanted to experience and study in a different country. While living in Brooklyn, she worked at New York Presbyterian Hospital. Urvashi explained that when entering college in India, the fields offered are Science, Math and Art. She chose Science, specifically the medical field, and received her Bachelor's Degree after 4 ½ years of study. Urvashi transferred her credits to Massachusetts General Hospital Institute of Health Professions and achieved her Masters Degree. She is one presentation and a certification away from receiving her Doctorate from Truro College in New York, when she will be known as Dr. Mehta!
Urvashi has worked at The Brentwood for 8 months and said the environment is conducive to connecting with her patients. She finds it most rewarding when a new patient arrives at The Brentwood and after working with the Rehab Team, is able to return home and enjoy what they like to do. "It is something amazing to see that happen", she says. Urvashi is quick to say that she loves the Team here at The Brentwood. They are very supportive, and her colleagues are awesome. "They are like family."
Urvashi lives in Boston, and she and her fiancé are getting married in January 2019. The ceremony will take place in her home country of India. Congratulations, Urvashi, on both your Degree and upcoming Nuptials.