Home
>
News & Events
>
Join Us – Monthly Support Group for those with Parkinson's Disease & Their Caregivers
Join Us – Monthly Support Group for those with Parkinson's Disease & Their Caregivers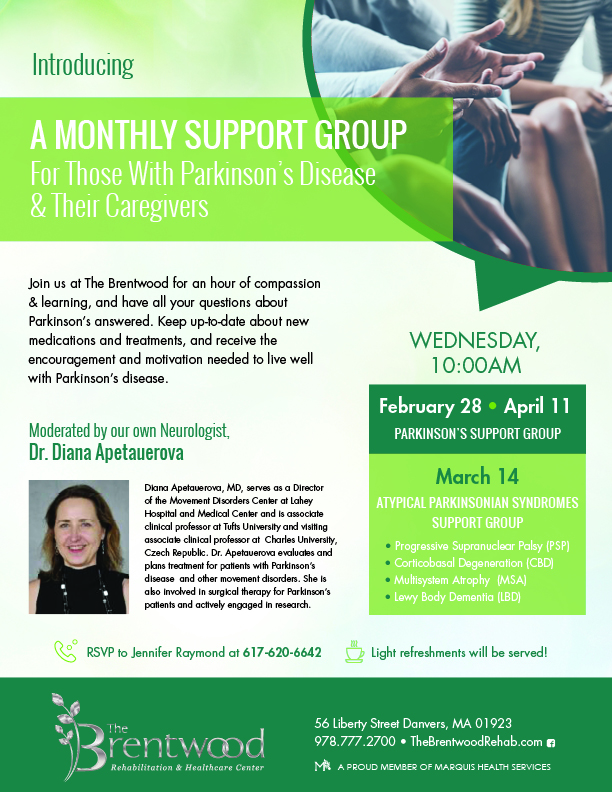 Join Us at The Brentwood for an hour of compassion & learning, and have all your questions about Parkinson's answered. Keep up-to-date about new medications and treatments, and receive the encouragement and motivation needed to live well with Parkinson's disease.
Moderated by our own Dr. Diana Apetauerova
Diana Apetauerova, MD, serves as a Director of the Movement Disorder Center of Lahey Hospital and Medical Center and is an associate clinical professor at Tufts University and a visiting associate clinical professor at Charles University, Czech Republic. Dr. Apetauerova evaluates and plans treatment for patients with Parkinson's disease and other movement disorders. She is also involved in surgical therapy for Parkinson's patients and actively engaged in research.
Light refreshments will be served.
RSVP to Jennifer Raymond at 617-620-6642